Day 1: Arrival in Mombasa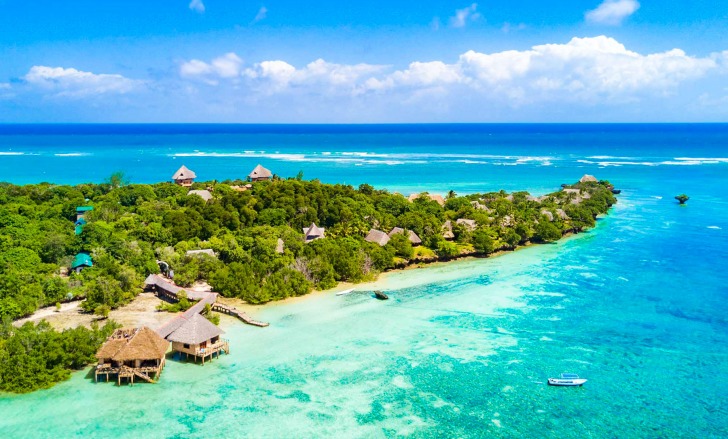 Pick up upon arrival from Mombasa Airport and transfer to your Mombasa resort. Check-in at your resort and spend the rest of the day at leisure enjoying the facilities that the resort has to offer. Overnight stay in Mombasa
Day 2: Mombasa – Tsavo East (Approximately 6 Hrs Drive)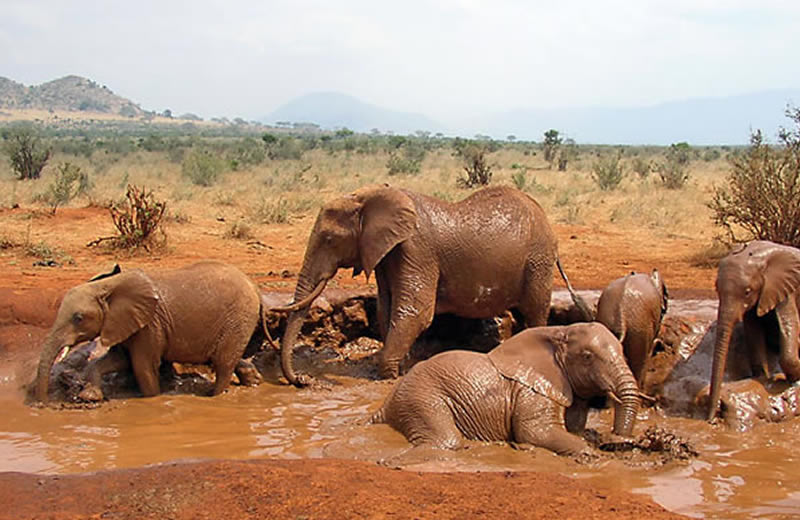 Early morning breakfast, pick up at 6:30 AM from your Mombasa Resort, and depart for Tsavo East. Check in at your Tsavo East Lodge, have lunch served, and spend the rest of the afternoon at leisure enjoying the facilities that the lodge has to offer. In the evening, proceed for an evening game drive, Dinner, and overnight stay in Tsavo East
Tsavo East National Park ("Theater of the Wild")
The sight of dust-red elephant wallowing, rolling, and spraying each other with the midnight blue waters of the palm-shaded Galana River is one of the most evocative images in Africa. This, along with the 300-kilometer-long Yatta Plateau, the longest lava flow in the world, make for an adventure unlike any other in the Tsavo East. The park forms the largest protected area in Kenya and is home to most of the larger mammals, vast herds of dust –red elephant, Rhino, buffalo, lion, leopard, pods of hippo, crocodile, waterbucks, lesser Kudu, gerenuk, and the prolific bird life features 500 recorded species.
Day 3: Tsavo East – Tsavo West (Approximately 3Hrs Drives)
Enjoy breakfast at the lodge and thereafter check out and depart for Tsavo west with a short game drive enroute. Check-in at your Tsavo West Lodge, have lunch served, and spend the rest of the afternoon at leisure enjoying the facilities that the lodge has to offer. In the evening, proceed for an evening game drive, Dinner, and overnight stay in Tsavo West
Day 4: Tsavo West – Mombasa (Approximately 3-4Hrs Drive)
Early morning breakfast departs the lodge and begins your journey back to Mombasa. Upon arrival in Mombasa transfer to your resort and spend the rest of the day at leisure enjoying the facilities that the resort has to offer. Overnight stay in Mombasa
Day 5: Mombasa – Depart
After breakfast, pick up from your Mombasa resort and transfer to the airport for your return International flight.
End of services