Day 1: Pick up in Kigali & transfer to Nyungwe National Park – Canopy walkway in the park.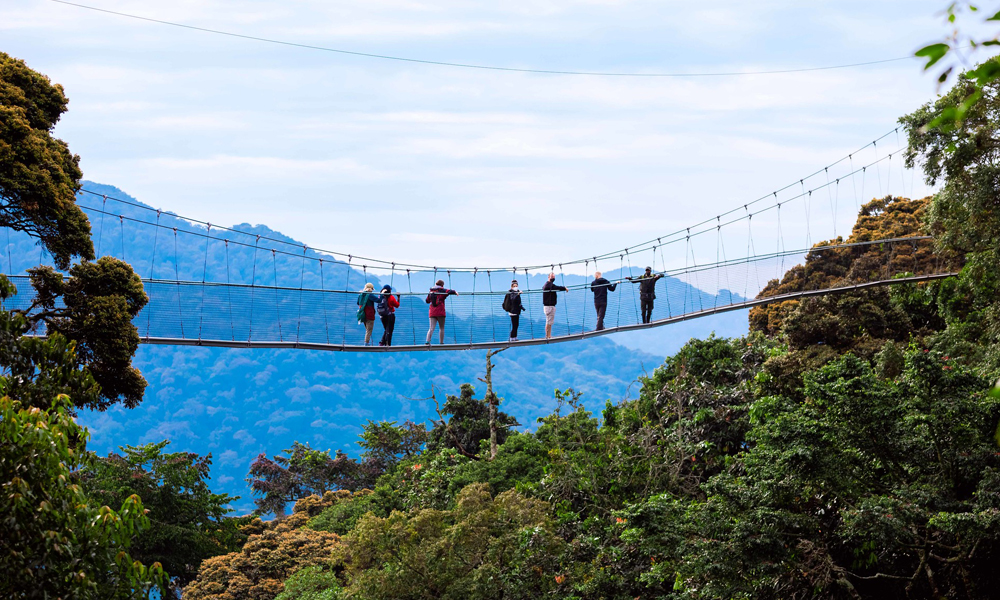 En route you will visit the King's palace and Ethnographic museum in Butare. Have a stop for lunch at E-Bis and later proceed to Nyungwe forest for the afternoon activity.
The canopy walkway is one of the most tourism highlights, a 70m bridge raised above the beautiful green canopy of the ancient Nyungwe Forest, from the bridge one can identify a number of amazing birds.
Dinner and overnight at Emeraude Kivu resort (45 min drive from the park)

Day 2: Chimpanzee tracking & afternoon at leisure or visit the tea estate in Gisakura and get to know more about tea from crop to cup ($30 extra).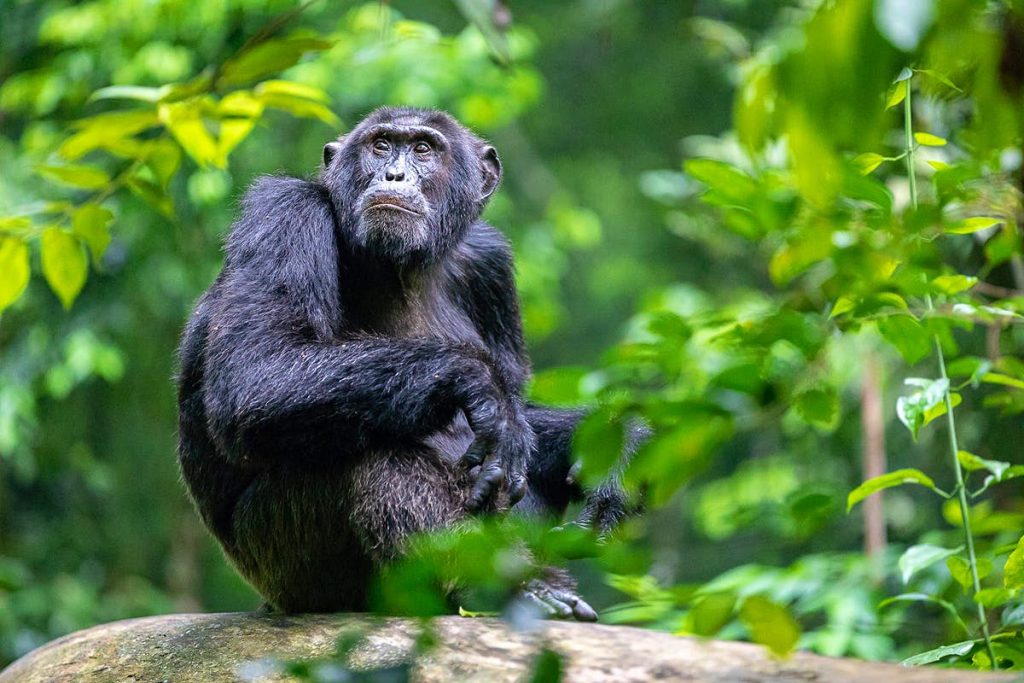 Early breakfast (5:00 am) then transfer to the Park headquarters for briefing and grouping followed by a drive to the edge of the forest to track the human closest animal Chimpanzee. There are two groups of habituated Chimpanzees in Nyungwe Forest, the larger one is about 60 plus chimpanzees while the smaller group of 30 is tracked in the Cyamudongo Forest area of the Park.
Nyungwe Forest, Africa's largest Afro-Montane Forest is home to about 500 Chimpanzees and close to 100 that are habituated and used to Humans near them. The forest is the Perfect add-on to a Gorilla Safari in Volcanoes National Park.
Pre-Trackers are ahead of you to find your habituated Chimpanzee Groups in the Forest.
Chimpanzees, like Mountain Gorillas, move daily and make their nests in a new areas. The Pre-Trackers start at the location where the Chimpanzees were the day before and find today's spot where the Chimpanzees have moved to.
While you are in search of your Chimpanzee Groups you will most likely see other primates that are residents of the forest such as the large groups of Colobus Monkeys. Add to that the sights and sounds of this rainforest when in the season, you can see Wild Orchids and plants and trees that make up this vast Rainforest.
Long before you see the Chimpanzees, you can hear their almost deafening screams, their hoots, and cackles. Unlike the Mountain Gorillas who are quite calm as you visit them, the chimpanzees are on the move both on the ground and in the Trees. An amazing sight for the Trekkers who come to visit on that day. You get one hour with the chimpanzees in Nyungwe, one hour that is quite memorable.
Dinner and overnight at Emeraude Kivu Resort
Day 3: Waterfall hike in the park & bird watching or a nature walk in the park if you're interested ($30 extra). Dinner and overnight at Emeraude Kivu Resort
Breakfast then drive to the Park reception for a briefing and start the hike to the famous Waterfall and enjoy the views of the ancient forest with different flora and fauna plus very beautiful trails along the way.
Day 4: Transfer to Kibuye – Lake Kivu & boat cruise to the Napoleon and Peace islands.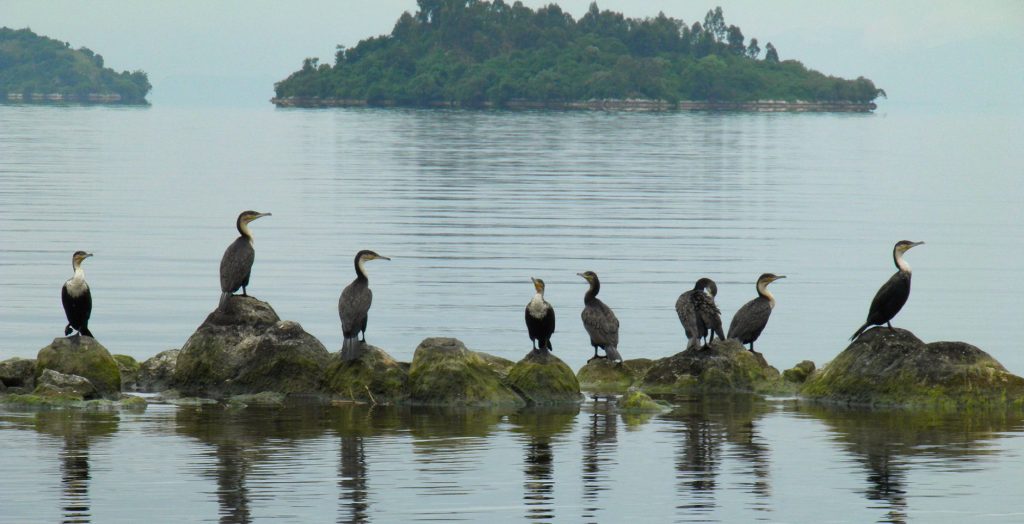 Transfer to Kibuye at Lake Kivu, Rwanda's most attractive of lake ports, nestled in a series of interwoven and undulating hills and offering visitors spectacular views of the lake, its islands and the stunning surrounding countryside. It is considered one of Rwanda's hidden treasures, with its lush green hills and peaceful breeze. You'll get chance to take very good pictures.
Dinner and overnight at Bethany Hotel

Day 5: Visit the Environment museum in Kibuye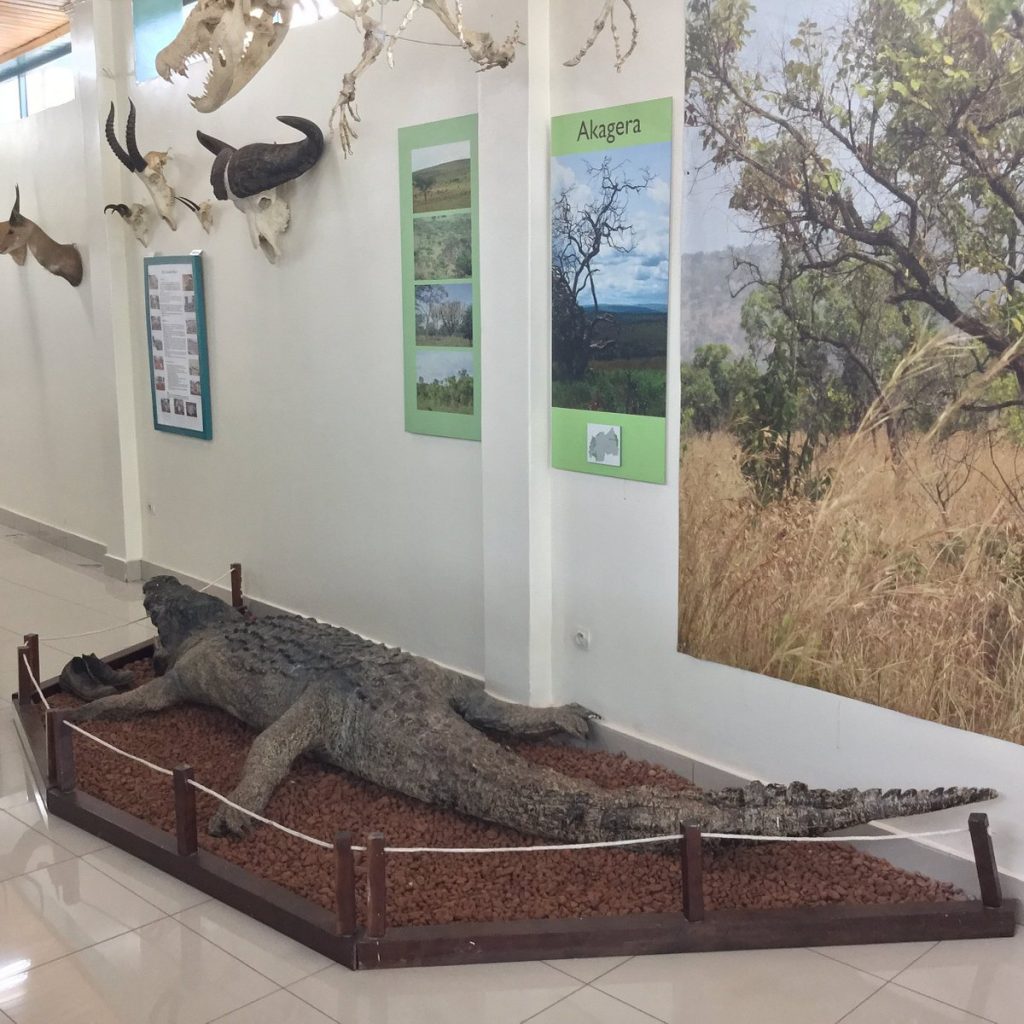 (not far from the hotel) & the afternoon at leisure at the beach near. Dinner and overnight at Bethany Hotel
Day 6: Biking to the congo Nile trail or driving & sleep at Kinunu guesthouse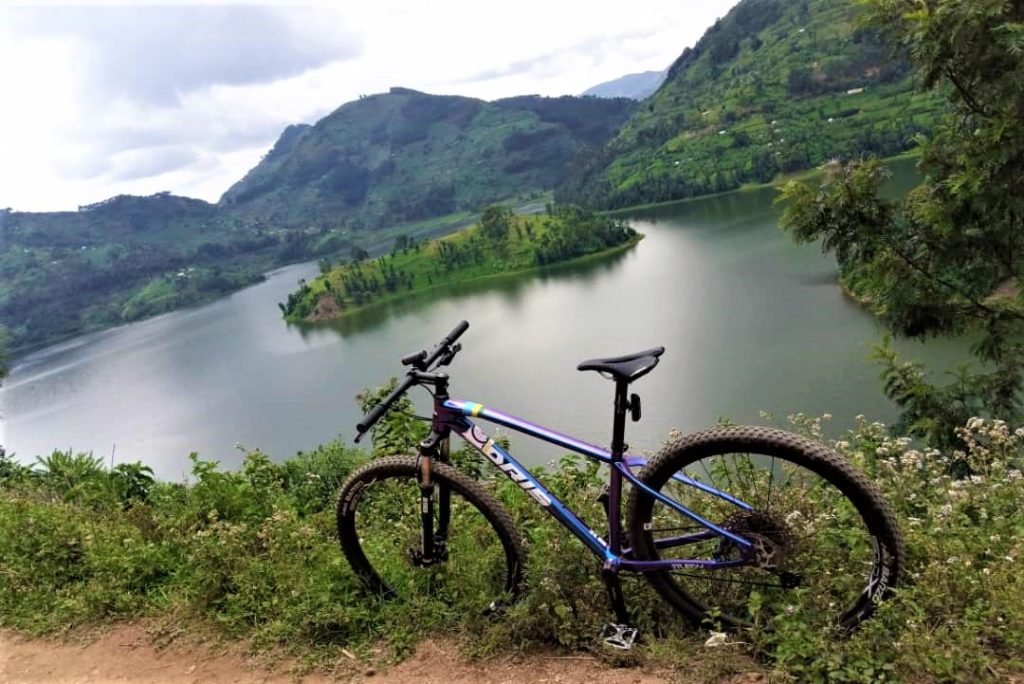 6 hours biking on Lake Shores interacting with the local community and enjoying the trail route and banana plantations, visit the Kinunu Catholic Church. Follow the trail to the Bwimana coffee washing station of Musasa, and stop for a picnic on the edge of the lake.
Note: You will have a backup vehicle in case you're tired.
Day 7: Biking through the Congo Nile trail again – coffee tour – Gisenyi.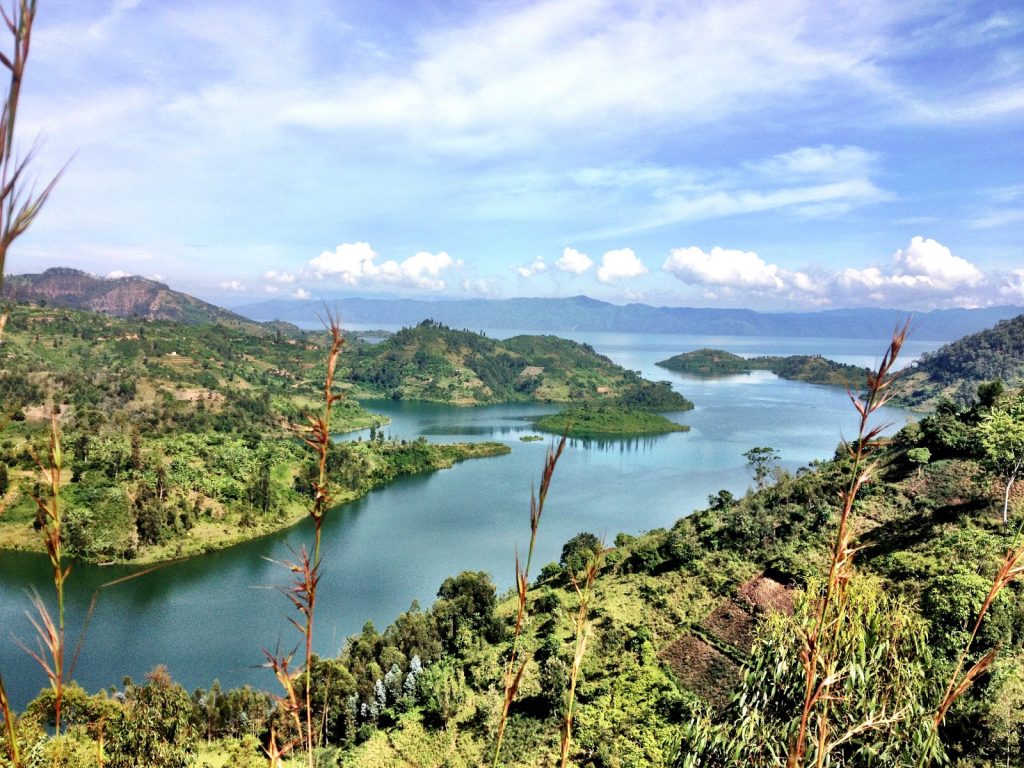 The day starts with a great breakfast early in the morning. From this point, you can enjoy views of the surroundings, fishermen coming back from the traditional overnight fishing, and kid playing in the lake. The trail then leads up through coffee and banana plantations on the lake shores. Dinner and overnight at Paradis Malahide Hotel
Day 8: Enjoy the day at the beach – visit hot springs & afternoon visit the fishing village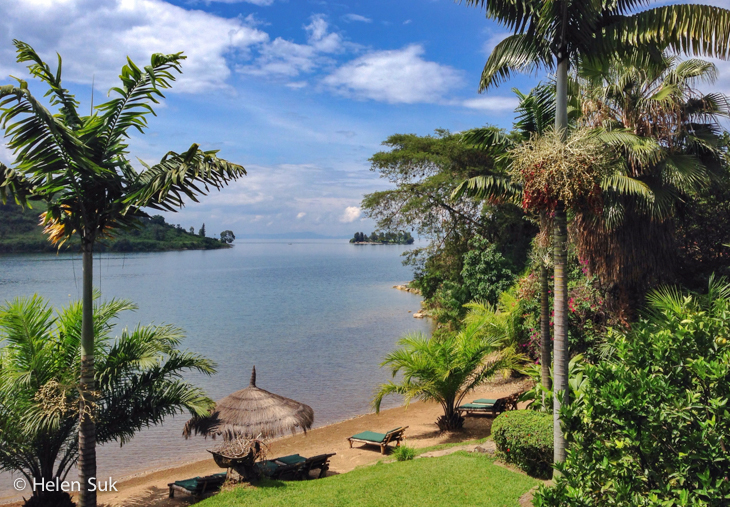 enjoy the sunset views at the lake and learn different fishing methods with traditional fishermen. Dinner and overnight at Paradis Malahide Hotel
Day 9: Transfer to Volcanoes National Park & on arrival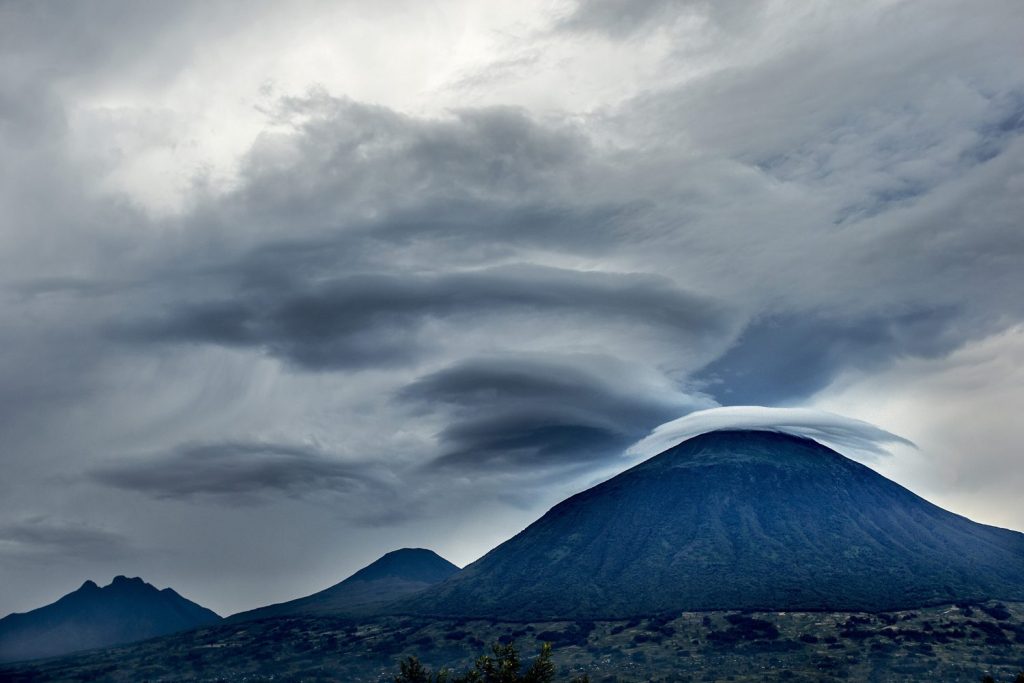 visit the Kinigi cultural village to learn more about culture; visit to the Ibyiwacu cultural village will introduce you to Rwandan culture and get to connect with locals and engage in different activities with them such as; traditional dancing, drumming, games, etc. OR Musanze cave. Dinner and Overnight at Classic Lodge
Day 10: Golden monkey trekking OR do the Bisoke mount hike which has a crater lake at the top, afternoon drive to the beautiful Lake Bunyonyi En-route you will visit the twin lakes – Burera and Ruhondo. Dinner and overnight at Bunyonyi Birdnest Resort
c
Day 12: Morning at leisure having good times at the Lake, boat cruise to the island to visit the famous batwa community (a.k.a pygmies) afternoon drive to Mgahinga/Bwindi National Park.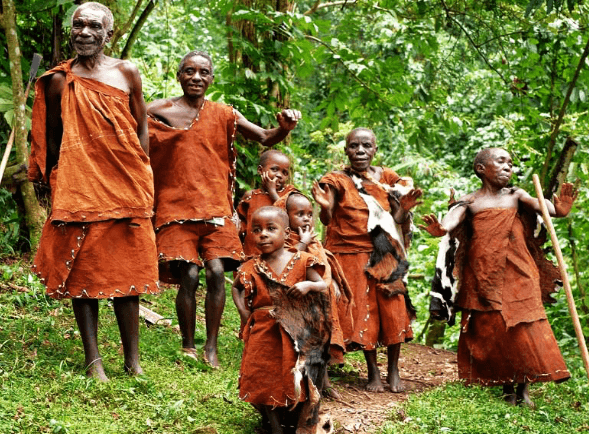 Dinner and overnight at Traveler's Rest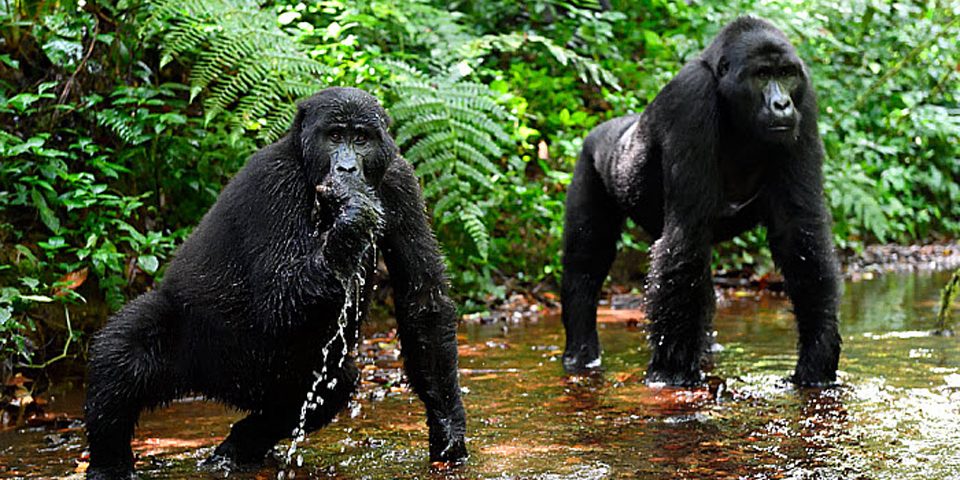 Day 11: Gorilla trekking in Mgahinga/Bwindi & Transfer to Kigali in the afternoon.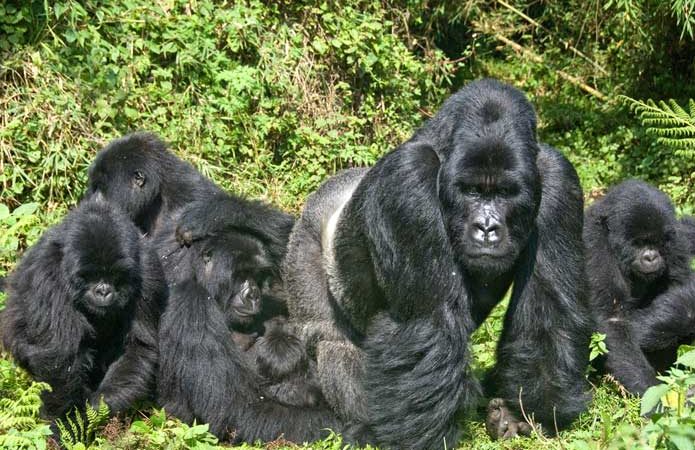 After breakfast, we transfer to the park, and reception After completing our park
formalities, we embark on a once in a lifetime experience of tracking mountain gorillas.
Once you spot them you can spend an hour watching your closest long-lost cousin. This is perhaps one of the most breathtaking wildlife experiences on earth!!! You get so close to these awesome giant primates. You stare at each other blankly not knowing who to break the long silence first. Tracking the gorillas through the light mountain forest is a magical experience.
Be back at the base, go to the hotel for lunch and refreshments later drive to Kigali. Dinner and overnight at Onomo Hotel
Day 13: Transfer to Akagera National Park – game drive in search of the big 5 animals and other animals & afternoon do the boat cruise at Lake Ihema.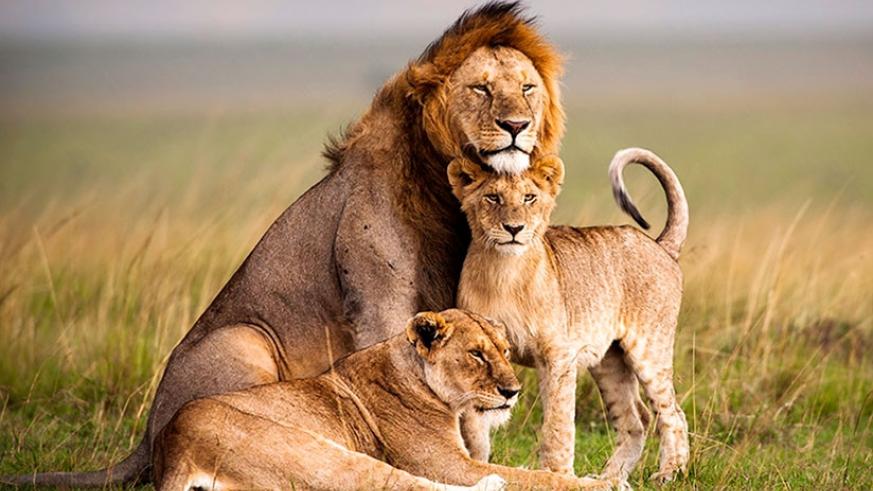 Early morning drive to Akagera National Park, arrival and briefing then start a full day game drive in the park, get to see over 12 species of antelopes, over 525 species of birds including the rare ones such as the shoe bill stock, papyrus gonolek and the big 5 i.e. Lion, Leopard, Rhino, Buffalo and Elephant) to name but a few.
The park has the highest concentration of birds per square kilometer than to any other park in Africa, very beautiful undulating landscapes plus historical and cultural sites inside
Afternoon, drive to Lake Ihema for a thrilling boat cruise to see schools of hippos, giant Nile crocodiles, water birds, buffaloes, etc. Dinner and overnight at Akagera Game Lodge
Day 14: Game drive in the park & afternoon at leisure & night game drive in search of nocturnal animals. Dinner and overnight at Akagera Game lodge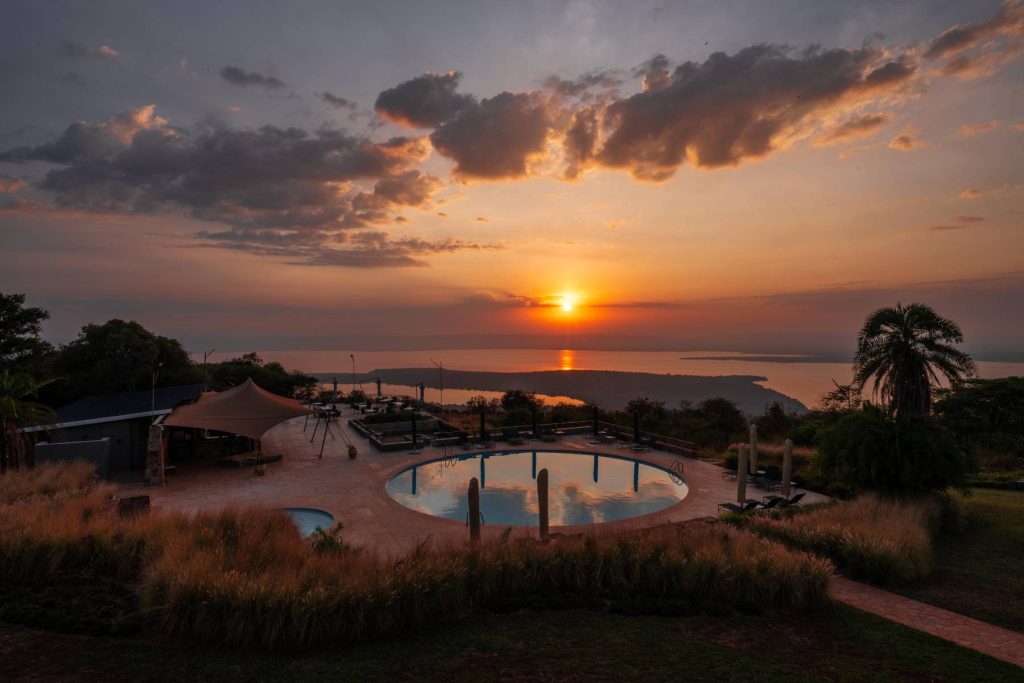 Day 15: Full-day game drive in search of all the unseen animals such as giraffes, and herds of buffaloes which are usually seen in the south part. Evening drive back to Kigali, drop off at Airport. END OF SERVICE!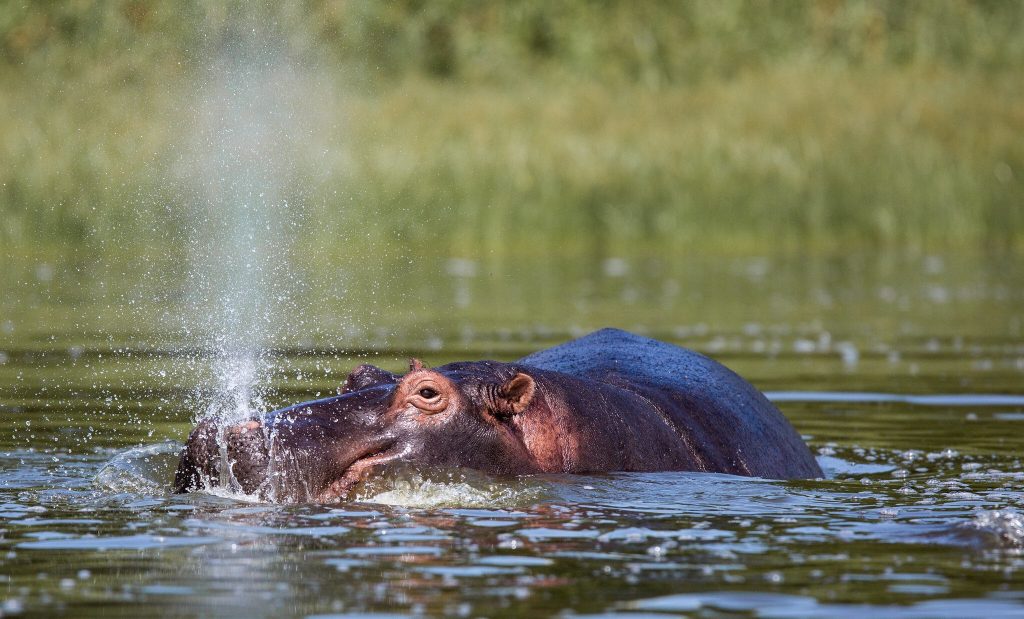 Inclusive


Prices include accommodation for
14 nights on Double occupancy,
transport in a private 4×4 jeep,
all meals,
canopy walkway,
chimpanzee trekking,
waterfall hike,
boat cruise in Kibuye,
Environment museum fees,
Biking through the Congo Nile trail,
coffee tour in Kinunu
, a fishing village in Gisenyi,
Kinigi cultural village or Musanze cave,
Golden monkey or Bisoke Hike,
Gorilla trekking experience permits,
Boat cruise at lake Bunyonyi,
Park entrance fees and game drives in Akagera National Park,
boat cruise at Lake Ihema,
drinking water on board,
experienced driver guide,
taxes and administrative fees.





Exclusive
Prices exclude Visas
Alcoholic beverages
Air tickets
Personal expenses on Laundry and Tips
Travel and health insurance
All extra or optional activities i.e; bird watching in Nyungwe, Tea tour in Nyungwe.