Day 1: NAIROBI-OL PEJETA, NANYUKI
After Breakfast, we depart Thika and proceed north, driving through lush tea and coffee estates to Sweetwater's tented camp Sweetwater's land the OL pejeta conservancy and its sumptuous ranch were once the private domain of famed multi-millionaire, adnan kashoggi.
We visit the chimpanzee sanctuary, a charming haven established by the Jane Good all institute to provide sanctuary to orphaned chimps and the specially protected and fenced refuge of black rhinos with its stunning forty specimens! in fact, Sweetwater's boasts excellent game viewing with the highest ratio of game to area of any park or reserve in Kenya moreover, the camp has its owner private waterhole and salt lick so we'll be graduated unprecedented close encounters, whether its day or night game drives camel trekking lion tricking al fresco dining or relaxing by the pool, sweetwaters are bound to delight you will have a chance to settle in before heading out on an afternoon game drive in the excellent OL pejeta conservancy .keep an eye out for reticulated giraffe, gravy zebra, and gerenuk antelope along with the rhino that the reserve is famous for . Overnight at Sweetwater's Serena tented camp [ Full Board meal plan ]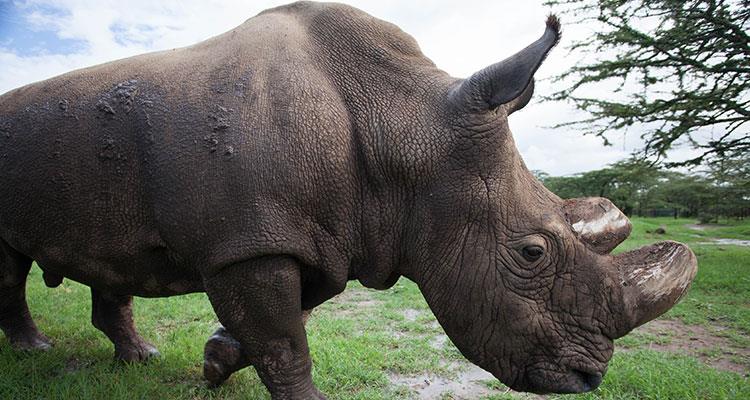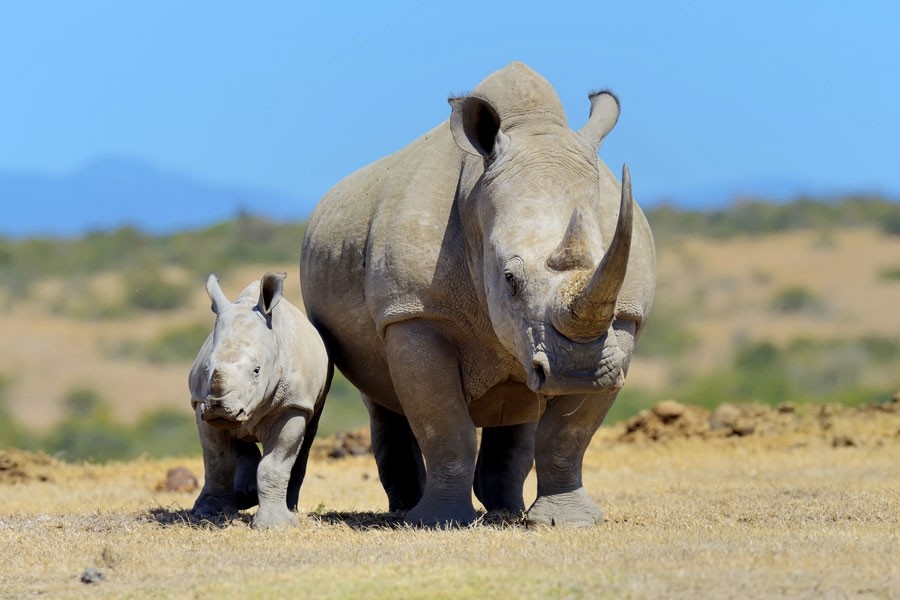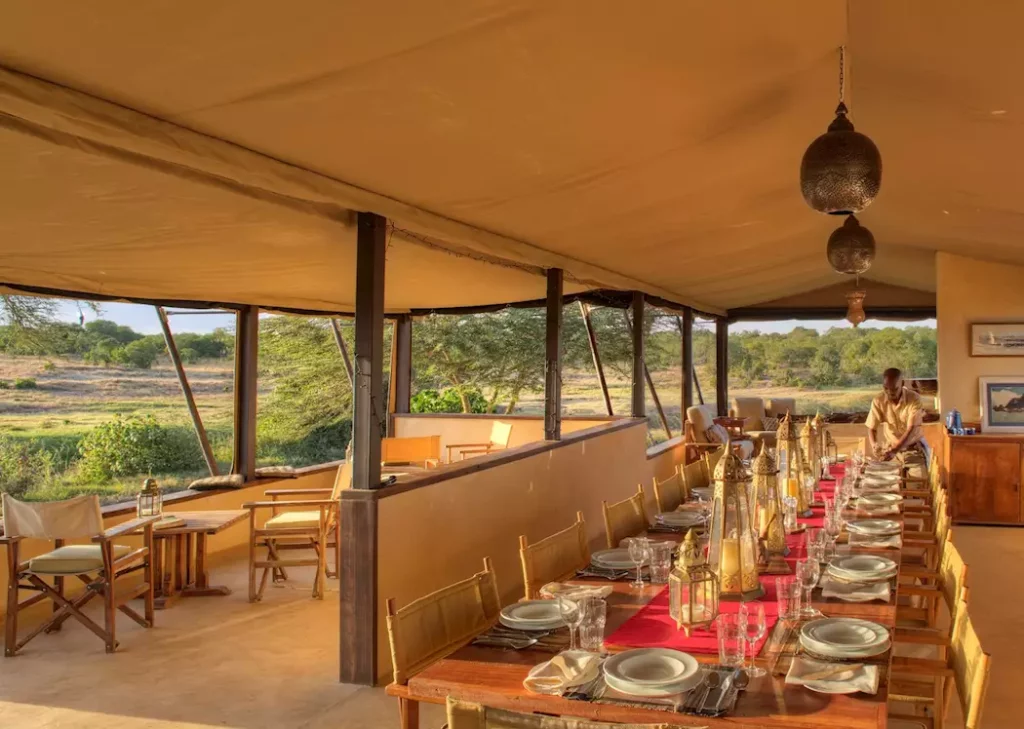 Day 2: NANYUKI –NAKURU NP
proceed to the alkaline lake Nakuru in the Great Rift valley for the next one-night .see firsthand one to two million lesser and greater flamingos dip their curved bills into the warm soda water of the lake to extract their favorite food –special algae that are found in abundance In the unique lake. Nakuru is also part of the great Rift valley lake system that is listed as a UNESCO World Heritage site. the park covers 188 square kilometers that not only include the lake, but also savannah, forest, and swamps, and the southern end of the park also encompasses the makalia falls .tour exploring Nakuru park with an expert guide offers an opportunity to see and engage in many of East Africa s most prized fauna in a natural and beautiful setting .explore beyond the gazelles , impalas,grants gazelles, waterbucks,reedbucks, buffalos, and Hippos are just some of the other herbivores found in the park .keeping a constant watch over some of these prey animals are striped hyenas lions the rare wild cats, golden,cats, and other highly elusive predators Overnight at lake Nakuru lodge [Full Board meal plan ]
Day 3: NAKURU-NAIVASHA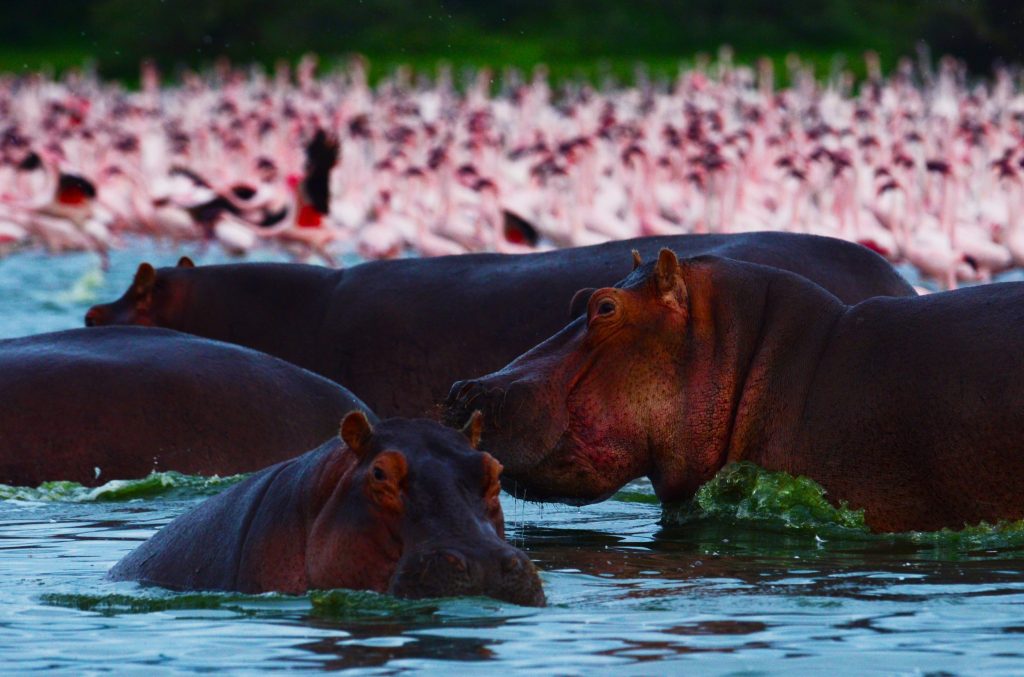 Resting at an elevation of 1890 meters is the Serena freshwater lake Naivasha, a superb oasis to include on your exploratory holiday in Kenya .just beyond its shows are papyrus swamps, acacia woodlands, forests, and unique geologic features that are remnants of the area's volcanic past. the nutrient–rich soil is fertilized by an abundance of water, including the gilgiland malewa Rivers, to create an ecosystem that is known around the world for a diverse avian presence, as well as game animals, lake Naivasha is a RAMSAR sit, a designation that reflects the ecological importance of the wetlands around the lake.Overnight at lake Naivasha Sopa Lodge [Full Board meal plan ]
Day 4: NAIVASHA –MAASIMARA
From the stunning setting, abundant wildlife, and strong indigenous cultural experience, there really is no place quite like the Mara! This enormous reserve is actually part of the vast Serengeti plains famously known for its spectacular great wildebeest migration and is home to the big five; Lion, Elephant, Leopard, Buffalo, Rhino, thousands of Zebras, cheaters, and Maasai giraffes it's the greatest wilderness of the world. Arrive in time for lunch then later embark on an afternoon game drive. Overnight at Mara Serena lodge on full board [Breakfast, Lunch, and Dinner]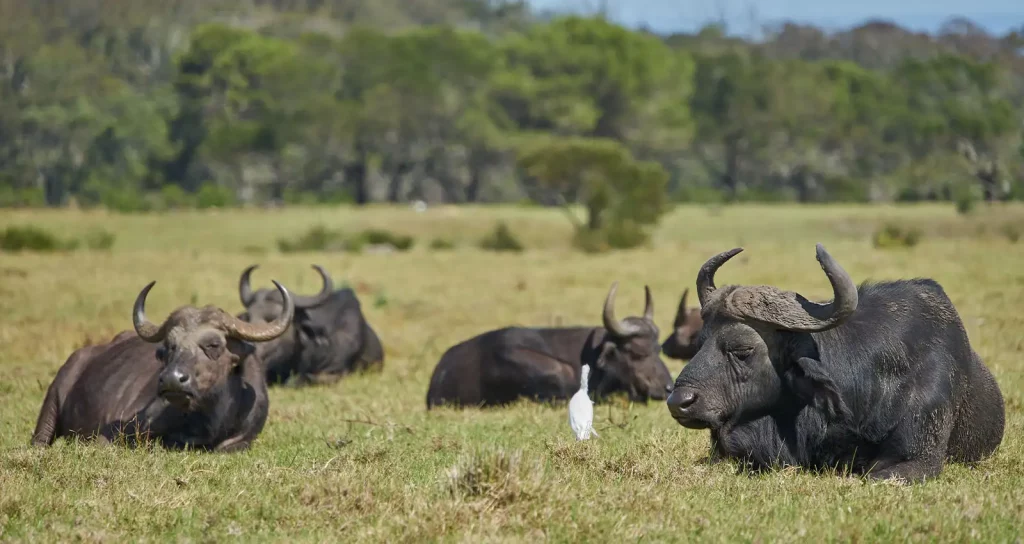 Day 5: MAASAI MARA NATIONAL PARK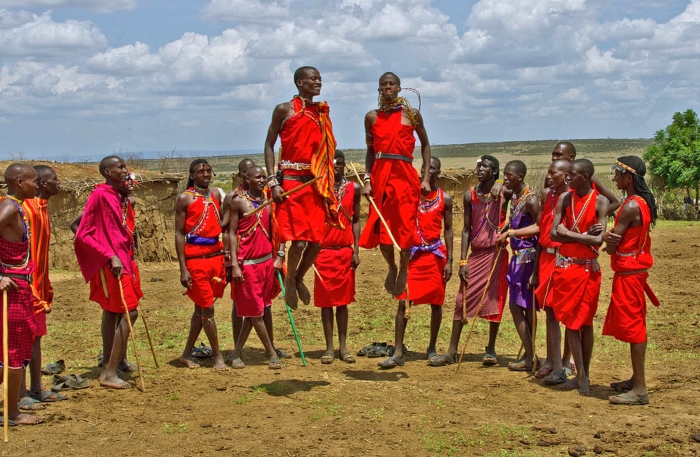 Full day spent with morning and afternoon game drives at the national reserve, after breakfast an opportunity to visit a village of the Maasai people to witness the singing rituals (option tour). A glimpse into their homes and social structure is a poignant experience here we find the OLD Africa as brought out in movies, with rolling grasslands dotted by acacia trees and sweeping plains teeming with wildlife. No matter how much you have thought about Africa, Maasai Mara is uniquely outstanding Overnight at Mara Serena lodge on full Board [Breakfast, Lunch, and Dinner]
Day 6: MARA –NAIROBI
After breakfast leave lodge for the last game drive in the park as you leave the world –renown park for overnight in Nairobi with picnic lunch, you will arrive in the evening
Day 7: NAIROBI-MOMBASA
Early morning transfer to SGR syokimaus for your train to the coast. Arrive at approximately 1400 HRS welcome to the terminus by our representative for an onward transfer to the exclusive Sarova white sands beach resort on the North coast, only about 50 minute's drive from the train terminus in moderate traffic, beautiful white beaches and numerous activities await you ,and the hotel offers arrange of water ,sport Overnight at hotel on a half Board meal plan (Breakfast and Dinner included)
Day 8 MOMBASA

Full day at Sarova whites' lands beach resort, enjoy the excellent cuisine at this club which is designed in Swahili.
Day 9 MOMBASA
Full day at Sarova white sands beach resort, you may want to spend a few hours exploring parts of Mombasa town, this excursion is inclusive (check the list of included Activities)
DAY 10 MOMBASA
Relax and enjoy the white sandy beaches of Mombasa
Day 11 MOMBASA –NAIROBI
Transfer to the train terminus for your return train Nairobi arrive Nairobi at approximately 2000HRS